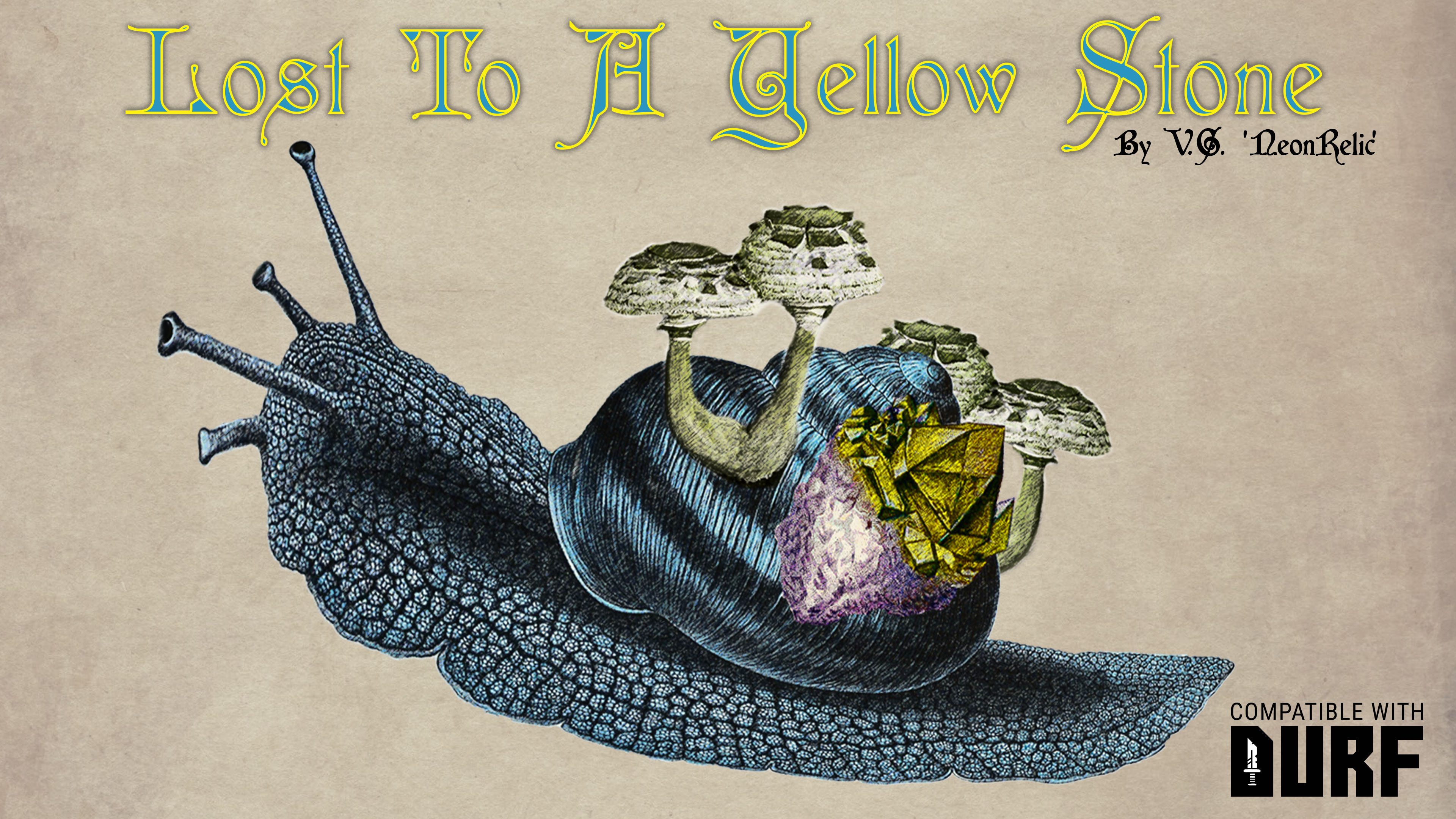 Lost to a Yellow Stone
Introduction:
This adventure is designed for DURF, a game by Emiel Boven, and it plays with its stress and inventory mechanics. However, it can be easily adapted to any OSR system.
The title was generated by the Random Adventure Title Generator.


The Tale:

The Players are tasked with the retrieval of a potent and rare yellow gem, which is used in high-level Alchemy. It was stolen from the local Arcane Academy weeks ago, and the players have tracked the movements of the thieves to a system of caves below tall, rocky, mountains.
These caves, however, are home to a particular species of Drowshrooms that fill the air with spores that make whoever breathes them drowsy and lethargic. This is the perfect environment to thrive for some flesh-eating snails, too slow to chase their prey in the open. These Drowsnails adapted to the spore-filled air and even attach small Drowshrooms to their shells...

----
Created For:
#DURFJam
#AdventureJam
---

I hope you enjoy it. Comments and feedback are welcome!
Download
Click download now to get access to the following files:
Lost_to_a_Yellow_Stone.pdf
1 MB
Lost_to_a_Yellow_Stone_BW.pdf
1 MB